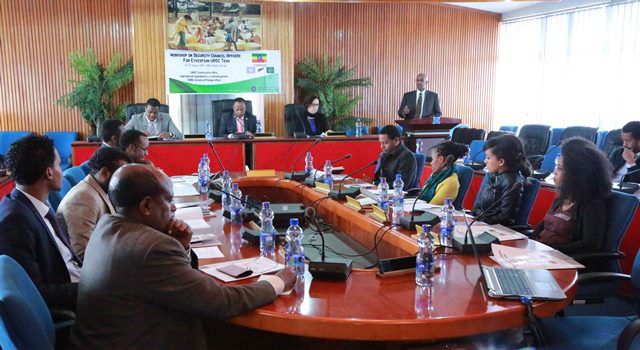 The Peace and Security Department of the Ministry of Foreign Affairs of Ethiopia in collaboration with the United Nations and the African Union organized a three-day workshop, which aimed at offering capacity building packages to the Ethiopian United Nations Security Council Team (UNSC) on Monday (August 15, 2016). The three day workshop was held under the theme: "United Nations Security Council (UNSC) Affairs For Ethiopian United Nations Security Council Team (UNSC)."
In his opening remarks, State Minister of Foreign Affairs, Ambassador Taye Atske-selassie, stressed that the workshop would be a great opportunity to enhance the capability and knowledge of Ethiopian diplomats as far as the United Nations Security Council operation is concerned and other state of affairs related with the United Nations.
The State Minister further said participants of the workshop would be able to investigate the contemporary peace and security challenges and thereby meet the Ministry's demands.
This would enable the Ethiopian UNSC team to efficiently contribute more to the country's undertakings throughout its term at the United Nations, he added. (MFA)